The 6 Fitness Trends To Come In 2021
Although no one could have predicted 2020 and living in a global pandemic, the fitness industry continues to evolve and adapt. The coronavirus crisis has caused a major shift in how and when we exercise. With a massive growth in digital, connected and social fitness, it's been a year of community and social distancing. It goes without saying that 2020 was an extremely tough year but the fitness industry, and particularly SPC, is resilient. 
In the wellness world, you regularly hear about products or training techniques that will solve all your problems, practically overnight. This is NEVER true and not sustainable. We call these fitness fads. 
Oppositely, a fitness trend is considered long-term. It's something that alters behavior and changes the way we approach exercise and fitness. While some trends end up being fads, others change the industry forever. 
Will Digital Fitness Dominant In 2021?
Digital is driving growth for gyms, health clubs, and fitness centers. It's easy to think that digital solutions could edge out in-studio experiences, but this really isn't the case. Digital solutions like live streams and on-demand fitness platforms can help brands win over online audiences, build brand awareness, and eventually convert digital members to the in-studio experience. Home fitness and digital workouts are becoming essential. But there will always be people who love to go to the fitness studio or gym. 
Even though you can create a great online experience, there's nothing quite like an in-person group training class to motivate your members. We see this specifically at SPC and why we place such a big emphasis on community. 
Trends To Watch Out For In 2021
Outdoor Fitness
In a RunRepeat study, just over 70% of participants said that outdoor activities are the best ways for them to stay fit in 2021. Although outdoor fitness isn't exactly brand new, lots more people have ventured into the great outdoors to get their exercise in. With strict lockdowns and restrictions throughout last year, the local park or green space has been the go-to spot for many people. Whether it's an outdoor training session at the brand new SPC outdoor facility or an SPC Yoga class with Annette under the trees, our members are embracing al fresco fitness with open arms. We saw this trend begin in 2020 and have so much more planned for our outdoor area this year.
Impeccable Hygiene Standards at Gyms
As restrictions change and cities go in and out of lockdowns, members are looking for safe ways to work out. This will mean that gyms will have to meet impeccable hygiene standards. SPC has tripled its cleaning rota, added covid-19 specific cleaning products and increased the size of our facility since March 2020. We have our own track and trace system already implemented by our appointment only scheduling of members. We always know who is in the building at any given time.This could have a lasting effect on how consumers look at gyms and fitness studios.  
Specialized Fitness Programs for Risk Groups
The pandemic has put people in new boxes. All of a sudden, you're having conversations about people who are at risk. Whether it's health concerns or older adults, some people are at higher risk of developing a serious case of COVID-19. This could lead to a fitness trend focusing on specific groups. These could be either individual or small group fitness classes in a controlled environment, similarly to when SPC were conducting residential fitness sessions for the elderly over the last 3 years. 
Connection of Mind and Body
According to ClassPass, yoga was the top digital workout of 2020. When talking about fitness, we often think of physical activity and health. But mental health is just as important and fitness goals now extend beyond physical activity alone. With lockdowns across the nation and feelings of isolation rising through multiple age groups, mental health is a big focus this year, and for a good reason. The line between mind and body is merging with people looking for ways to exercise both at the same time. Mind-body exercises like yoga will continue to be huge. 
SPC runs its yoga class over a 12 week period. This allows members of all ages and abilities to progress at their own pace, whether they have any experience of yoga or not. 
At-Home Workouts
It's no surprise that home fitness is on the list of trends for 2021. At-home fitness technology and equipment will continue to offer innovative ways for people to exercise from the comfort of their own living room. While home workouts don't replace the gym for most people, they do complement their fitness routine. 
SPC has free home workout programmes available for download right here!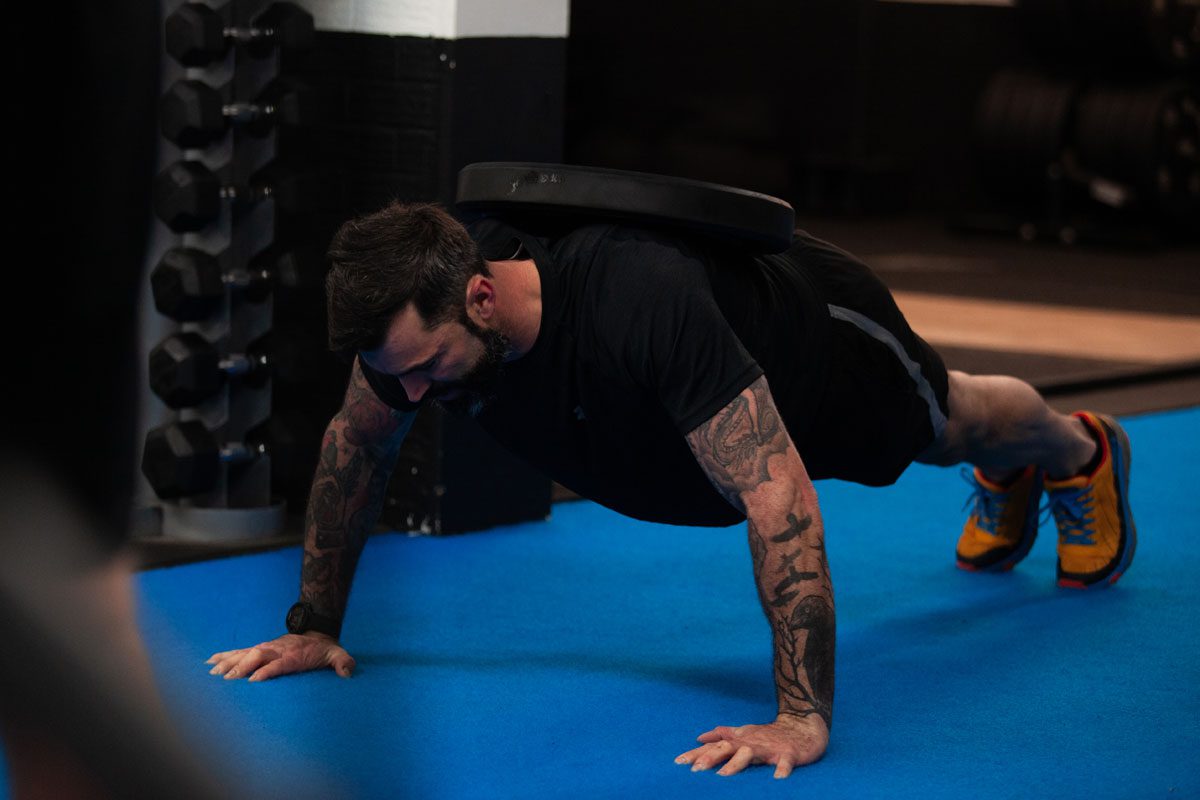 High Intensity Interval Training
Every year you're probably thinking how can high-intensity interval training still be a trend? But the buzz isn't going anywhere. In 2020, HIIT came in at number two on ACSM's (American College of Sports Medicine) Health and Fitness Journal Worldwide Survey of Fitness Trends. It looks like HIIT remains to be one of the top ways to work out. A major benefit of HIIT is that you can burn a lot of calories through a combination of active bursts and a short period of rest. This makes it ideal for a population that's busy and lacking in free time. Popular HIIT workouts include a combination of cardio, bodyweight exercises, and free weights.  
SPC runs all of our group training programmes focusing on the principles of high intensity training based around free weights, bodyweight and conditioning exercises for both our SPC Men and SPC Women. 
No doubt, 2020 has been a strange year but we can look toward to 2021 as an opportunity to grow and expand. No one really knows what's in store for this year but you can be sure that SPC is resilient enough to take it on.